3rd Floor, Gulab Bhawan 6, Bahadur Shah Zafar Marg, New Delhi-110002
9811004275, 9250376104 website:- www.icofp.org
ICoFP Delhi is an authorized education provider of the Financial Courses Standards Board (FPSB) India. The college has built up a student base of more than 10,000 students in this short span. ICoFP MBA is the market leader with a market share of 85%.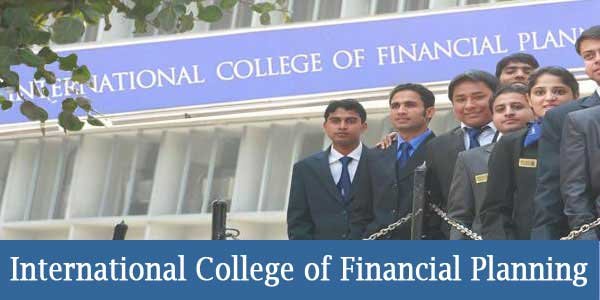 Above all ICoFP Delhi is often referred to as the father of financial planning profession in India. Synthesizing over fifty years of trust in finance Sector by the parent company Bajaj Capital Ltd. Hence ICoFP Delhi MBA created to bridge the gap between the huge demand for trained planners and their limited supply. Therefore ICoFP MBA Courses are very Carefully pragmatically Designed and Delivered in ICoFP MBA Variable Fee.
ICoFP Delhi International College of Financial Planning
College in Delhi
ICoFP Delhi
Year of establishment
2002
ICoFP Where in Delhi
Near ITO, New Delhi
ICoFP Delhi Vision / Mission
Vision-: it encompasses overall development of the professionals who would become the torchbearers of financial services revolution in India.

Mission-: Our Mission is to become the coveted choice of students as well as Financial Services Industry.

ICoFP MBA Approvals

University of Mysore
University Grants Commission (UGC)

ICoFP Delhi

ICoFP MBA Fees Structure

ICoFP MBA Fees Structure Details

Rs.6,95,000/- (FA)

Rs 7,45,000/-(FP)

Check also more for Call 9811004275

ICoFP Delhi Number of seats
120 Seats
ICoFP MBA Entrance exams Required
Required Documents

A Photocopy of Entrance score card.
A Photocopy of Graduation Examination mark-sheet (1st & 2nd year mark-sheets for 3 year degree holders and 1st, 2nd & 3rd year mark sheets for 4 year degree holders, in case applying for Final Examinations)
Class 12th Certificate / 10th Certificate.
Colored photographs (4 passport size).

GD/PI Cities

ICoFP Delhi Campus

, Mumbai Campus, Bhubaneswar, Kolkata, Jaipur, Guwahati, Ranchi, Jamshedpur, Patna, Kanpur, Allahabad, Lucknow, Chandigarh.
Scholarships
Yes, Available.