Rao Tula Ram Marg New Delhi, DL 110057
Ph. 011-26344275, 9811004275
website : Click Here
FIIB Delhi is one of the top MBA colleges in Vasant Kunj Delhi offering Two yr. Full Time PGDM courses.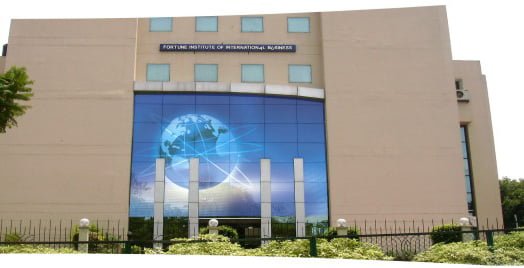 FIIB Fortune Institute of International Business Delhi, Admission 2022
MBA colleges Delhi
Fortune Institute of International Business
Year of establishment
1995
Which Location in Fortune Institute
Vasant Vihar, Delhi
Vision/Mission
The Institute is an exciting place to study and grow. It is a place where thinkers become leaders. In a short span of 21 years FIIB Delhi has carved a niche in the corporate & academic circles for its innovative approach to MBA education and is ranked high among the top management institutions in India. A highly collaborative culture, combined with a small student body creates a vigorous intellectual environment and compelling learning experience.
Approvals Fortune Institute Delhi
Approval by the All India Council for Technical Education (AICTE) Association of Indian Universities (AIU).
Course
Post Graduate Diploma in Management (PGDM)

FIIB Delhi Fee Structure

Details for FIIB Delhi Fee Structure Rs.8,75,000/- for 2 years.
Number of seats
180 Seats
FIIB Delhi Specializations
FIIB Delhi Specializations More details.

Marketing
Finance
Human Resource Management
Operations Management
Information Systems Management
International Business
Strategy and Entrepreneurship

FIIB Delhi Entrance exams
FIIB Delhi Entrance exams

scores in the overall assessment.

FIIB Delhi Cut off
FIIB Delhi Cut off Requires 50%ile Scores in Entrance Exam
Documents Required

A Photocopy of Entrance score card
A Photocopy of Graduation Examination mark-sheet (1st & 2nd year mark-Cards for 3 year degree holders and 1st, 2nd & 3rd year mark sheets for 4 year degree holders, in case applying for Final Examinations)
A Xerox of Class 12th Certificate / 10th Certificate.
Colored photographs (4 passport size).

GD/PI Cities
New Delhi, Bhubaneswar, Kolkata, Jaipur, Guwahati, Ranchi, Jamshedpur, Patna, Kanpur, Allahabad, Lucknow, Chandigarh
FIIB Delhi Average Package
FIIB Delhi Average Package 5.50 Lakhs
Scholarships
Yes, Available
Ranking

Best Private Institute for MBA in North India
-By Eminent Research at India's Quality Educational Awards
Best Institute for Business Recruitment in Delhi NCR
-by Adfactor Media at International Business Achievers Awards & Summit
Best Business School in North India
-by Today Research and Ratings Network at Better India Education Award
Best Excellence in Employ-ability Skills Development
-Jointly by Business World" & The Education Post
Best Business school which encourages innovations that leads to better development.
– Dewang Mehta Award Ceremony
Business school for Excellence in High Impact Entrepreneurship Education
– Career Options Skill Development & Entrepreneurship Education Summit
Best Management Institute for Industry interface in India
– ASSOCHAM
Best Management Institute for Entrepreneurship Development in North India
– ASSOCHAM
Business School With Best Academic Inputs In Finance:
– Dewang Mehta Award
FIIB Delhi Eligibility :-
The PGDM courses Needs at least a 3-year Bachelor's degree with minimum 50% marks in aggregate of all the subjects or equivalent in any discipline recognized by the Association of Indian Universities/AICTE as eligible for Post Graduate Studies or possess an equivalent qualification recognized by the Ministry of HRD, Govt. of India
Candidates in the final year of a Bachelor's degree course or equivalent are also eligible to apply. However they are required to furnish the proof of graduation (Mark sheets till final semester )before 30th November of the year of joining.
Students need to take any of the MBA Entrance examination Likes CAT/ MAT/ CMAT/ XAT/ ATMA and meet FIIB Delhi Cut off.
Self Processed correct application form with actual Details and current Photographs before the GD/PI dates Completes FIIB Delhi Eligibility.