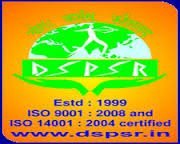 Address-: 9, Institutional Area,Sector 25 Rohini Phase III,
Rohini Extension, New Delhi, DL 110085
Contact Number – 011-26344275, 011-64614275,
website-: www.dspsr.in
Delhi School of Professional Studies and Research Rohini
College in Rohini
DSPSR Delhi School of Professional Studies and Research
Year of establishment
1998
Location in Delhi
Rohini
Vision/Mission
Mission is therefore to develop transformational leaders with a global vision and holistic perspectives, empowered with quality education that kindles creativity, promotes innovation, instils ethical practices and thus prepares them face complexity, diversity and change which would confront them in the future . To provide platform and create environment for development. We aspire to be our corporate associates in the country by the end of the decade.
Approvals
AICTE, Ministry of Human Resource Development,
Government of India,

Course

PGDM ( Post graduate Diploma in Management )
Fees
Rs.4, 00,000 for 2 years.
Number of seats
60 Seats.
Specializations
Marketing, Finance, Human Resources, Operations, International Business, Information Technology.
DSPSR Rohini Entrance exams
CAT/ MAT/ XAT/ CMAT/ GMAT
Required Documents

A Photocopy of Entrance score card.
A Xerox of Graduation Examination marksheet (1st & 2nd year marksheets for 3 year degree holders and 1st, 2nd & 3rd year mark-sheets for 4 year degree holders, in case applying for Final Examinations).
A Photocopy of Class 12th Certificate / 10th Certificate.
Colored photographs (4 passport size).

GD/PI Cities
New Delhi, Bhubaneswar, Kolkata, Jaipur, Guwahati, Ranchi, Jamshedpur, Patna, Kanpur, Allahabad, Lucknow, Chandigarh.
DSPSR Rohini Scholarships
Yes, Available.
DSPSR Rohini MBA Eligibility
In the courses is at least a 3-year Bachelor's degree with minimum 50% marks in aggregate of all the subjects or equivalent in any discipline recognized by the Association of Indian Universities/AICTE as eligible for Post Graduate Studies or possess an equivalent qualification recognized by the Ministry of HRD, Govt. of India.
Candidates in the final year of a Bachelor's degree course or equivalent are also eligible to apply. However they are required to furnish the proof of graduation (Mark sheets till final semester )before 30th November of the year of joining .
Students need to take any of the MBA Entrance examination Likes CAT/MAT/CMAT/XAT/ATMA.
Self Processed correct application form with actual Details and current Photographs before the GD/PI dates .