Address: Plot No. HAF-1, Sector-9, Dwarka, New Delhi 110077
011-26344275 | 09811004275
www.fostiima.org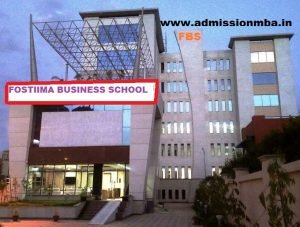 Fostiima Business School
has the largest group of IIM Ahmedabad graduates working together towards a common goal. Not only is it created and managed by IIMA alumni, its large Faculty pool is also drawn from IIM/IIT alumni. They bring with them their vast corporate experiences, industry practices and global business perspective to Fostiima Business School Students.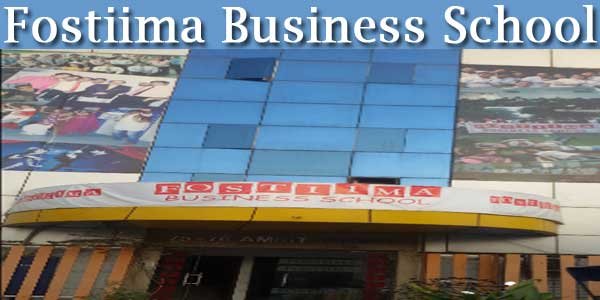 MBA College in Delhi
Fostiima Business School
Year of establishment
2007
Where in Delhi
Dwarka, New Delhi
FBS Fostiima Business School Delhi Vision / Mission
Mission – Is to prepare young managers to face the challenges on an international platform by maintaining excellent standards of education, ethics, integrity and discipline.

Vision – Includes inculcating among students the spirit of teamwork, work culture enrichment, personality development, and effective interpersonal communication. Our core faculty and the founders have made it their mission to focus on the future challenges and on the IIM- IIT network to obtain the very best visiting faculty and guest speakers.Success of our students is critical to our founder trustees.In order to gain market share within existing markets, to expand into new markets, to set up attainable.

Long-term objectives – To excel and to master core competencies, creative & experiential management education has become imperative. The onus for discovering and nurturing young talent lies with today's educational institutions in synergistic alliance with the corporates.

Approvals
AICTE and UGC Recognized, M.HRD new Delhi

Course

 Post Graduate Diploma in Management
FBS Fostiima Business School Delhi Course Fees
Fostiima Fees 2021 – Rs  8,75,000/- Total for 2 years.

1 st Year
2 nd year
Total Fee : Rs. 4,25,000/-
Registration Fee : Rs. 50,000/- (Payable within 7 days of Offer after selection)
First Installment : Rs. 1,75,000/- (Payable within 30 days of Registration)
Second Installment : Rs. 2,00,000/- (Payable On or before 16.08.2020)
Total Fee : Rs. 3,50,000/-
First Installment : Rs. 1,50,000/- (Payable on or before 15.02.2021)
Second Installment : Rs. 1,00,000/- (Payable on or before 15.06.2021)
Third Installment : Rs. 1,00,000/- (Payable on or before 16.08.2021)

Number of seats
120 Seats.
FBS Fostiima Business School Delhi Specializations
Marketing, Finance, Human Resources, Operations, International Business, Information Technology
Entrance exams

CAT
MAT
FEAT
CET (for Mumbai Campus)

Required Documents

A Photocopy of Entrance score card.
A Photocopy of Graduation Examination mark-sheet (1st & 2nd year mark-sheets for 3 year degree holders and 1st, 2nd & 3rd year mark sheets for 4 year degree holders, in case applying for Final Examinations)
Class 12th Certificate / 10th Certificate.
Colored photographs (4 passport size).

GD/PI Cities
New Delhi, Bhubaneswar, Kolkata, Jaipur, Guwahati, Ranchi, Jamshedpur, Patna, Kanpur, Allahabad, Lucknow, Chandigarh.
Scholarships
Yes, Available.
Fostiima Business School Eligibility
The FBS Delhi courses require at least a 3-year Bachelor's degree with minimum 50% marks in aggregate of all the subjects or equivalent in any discipline recognized by the Association of Indian Universities/AICTE as eligible for Post Graduate Studies or possess an equivalent qualification recognized by the Ministry of HRD, Govt. of India.
Candidates in the final year of a Bachelor's degree course or equivalent are also eligible to apply. However they are required to furnish the proof of graduation (Mark sheets till final semester )before 30th November of the year of joining.
Students need to take any of the MBA Entrance examination Likes CAT/ MAT/ CMAT/ XAT/ ATMA.
Self Processed correct application form with actual Details and current Photographs before the GD/PI dates.